The artist is Ivanov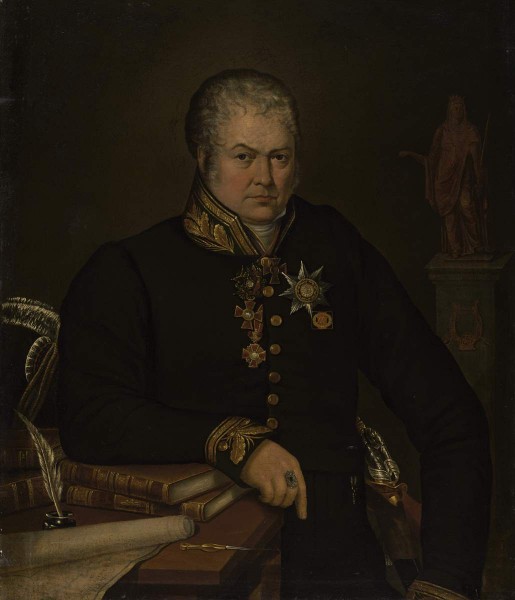 Solntsev Gabriel Ilyich (1786-1866)-son of a priest, pupil of the Sevsky and Oryol seminaries. From 1807 he served in the Oryol provincial rule. Since 1811-in the office of the 7th Department of the Government Senate in Moscow. At the same time listened to lectures at Moscow University. In 1812, in connection with the war, he accompanied Senate affairs and archives in Kazan. From 1814-1823 he taught at Kazan University, passing the exam for the title of a master of legal sciences; 1815 – Extraordinary professor, 1817 – Ordinary professor. At the same time was the secretary, dean of the law faculty, then vice -rector and rhetoric. 1824-1844-Kazan provincial prosecutor.
It is depicted in the ceremonial uniform of an official of the 1st category of the Ministry of Justice with the Orders of St. Stanislav 2nd degree (cross on the neck and star on the chest), St. Vladimir 3rd degree (cross on the neck), St. Anna of the 2nd degree (cross on the neck); distinction of "3a XXV years of immense service" (on the Vladimir tape); In the buttonhole – an unidentified Order Cross.