The artist is unknown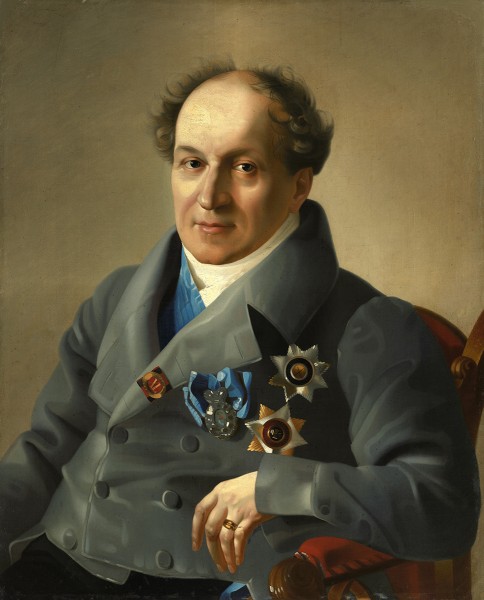 Alexander Nikolaevich Golitsyn, prince (1773–1844) – Russian statesman; In 1803–1816 he performed the position of chief prosecutor of the Synod, from 1816 to 1824 he served as Minister of Education, from 1830-the chancellor of all Russian orders. Member of the State Council.
Waist version of the portrait made to. P. Bryullov and now stored in the GTG. Probably written by one of the many students of the master. In the building of the Synod, the portrait hung in front of the office of the chief prosecutor. Dates back on the basis that a portrait of work to. P. Bryullov was executed in 1840.
N. X. Unknown artist. SPb, 2012. With. 167.