The artist is Bryullov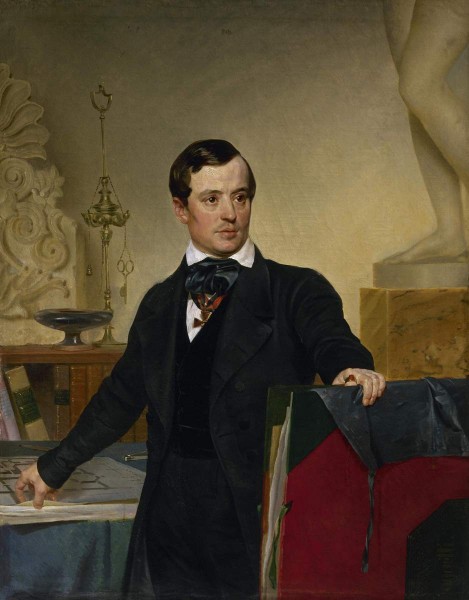 Bryullov Alexander Pavlovich (1798, St. Petersburg-1877, St. Petersburg)-architect, portraitist artist.
The son of the sculptor-organized man p.And.Bryullo, the older brother of the artist to.P. Bryullov. From 1810 to 1821 he studied with his father at the Imperial Academy of Arts. Together with his brother, he was sent by the Society for the Promotion of Artists abroad by a pensioner. Worked mainly in Italy. In 1829 he returned to Russia. According to his projects, the Mikhailovsky Theater was built in St. Petersburg, the Lutheran Church of St. Petra, the building of the Pulkovo Observatory, the headquarters of the Guards Corps and other buildings. In 1837 he participated in the reconstruction of the interiors of the Winter Palace destroyed by the fire. Master of the watercolor portrait, author of lithographs of St. Petersburg. From 1831 to 1871 he taught in the architectural classes of the Imperial Academy of Arts. In 1831 – academician, since 1832 – professor.