The artist is Robertson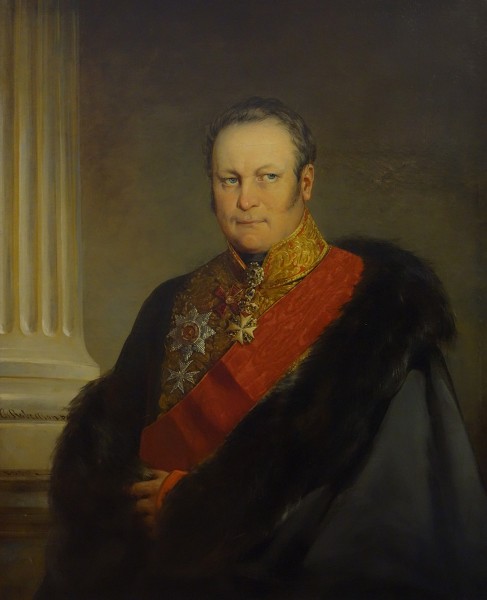 Posthumous portrait. Depicted in a court uniform with the signs of the Order of St. Anna 1st degree, Order of St. Vladimir 3rd degree, Maltese cross with diamonds.
Yusupov Boris Nikolaevich (1794–1849) – prince, son of a real secret adviser to Prince N. B. Yusupova, etc. AT. Engelhardt. He studied at the French boarding house Abbot Nikolai, a member of the manufactory-council, from 1839-the honorary guardian of the St. Petersburg presence, the Hofmeister of the imperial court. He died of typhoid. The first marriage was married to the princess p. P. Shcherbatova (1795–1820), the second – on maid of honor z. And. Naryshkina (1809–1893). From his second marriage, he had a son of Nicholas, the last in the kind of princes of the Yusupovs.