The artist is unknown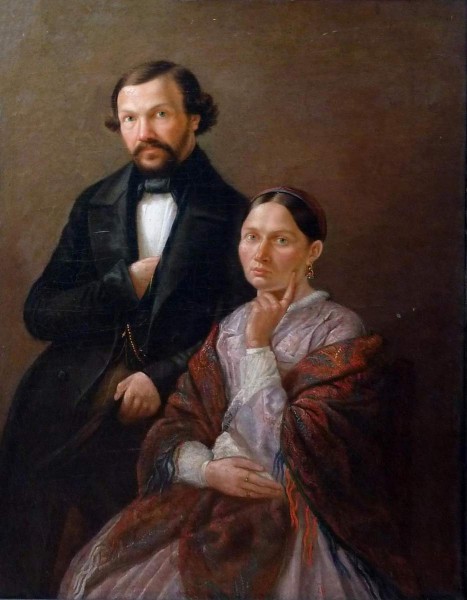 The cover of the dress and the shape of the hairstyle presented on the portrait of the pair not only allow us to establish the time of its creation, but also to determine that the spouses depicted on it belong to the merchant class.
N. X. Unknown artist. SPb, 2012. With. 101.
Home portraits were created and little -known or not at all professional artists. But they also became family relics, and the cute imperfections of the fulfillment and diligence of the author in the transfer of the appearance of the portraited add charm to them. Lyubov Shakirova. Family album of the Russian Museum // Portrait of Family. SPb, 2014. With. eight.