The artist is unknown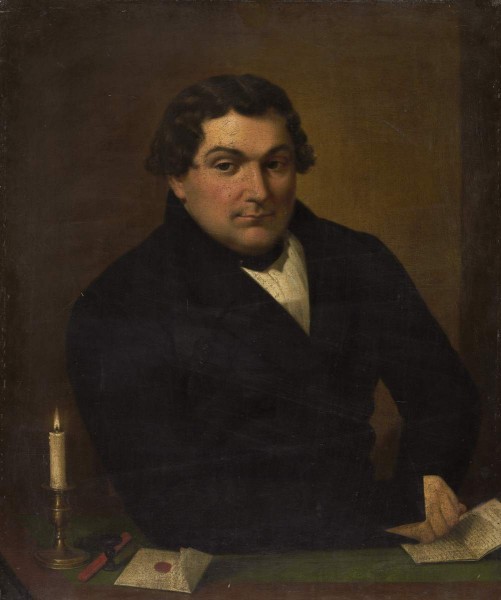 The costume of the depicted corresponds to the fashion of the early 1840s. Features of composition and picturesque interpretation, hairstyle and costume most likely indicate its belonging to the merchant class, although the image of the portrait reveals a transitional character, when the features indicating a social origin are somewhat smoothed out, close to the characterization of a heterogeneous layer. This is a feature of images of representatives of the capital's merchants. The portrait is executed by a skilled painter, apparently having a professional education. The motive for the participation of the depicted in the correspondence (candle, wax, seal, printed envelope), under his right hand, the letter, which begins: "With. Peter … "(hereinafter), which is obvious and designed to testify to depicted as a metropolitan inhabitant.
N. X. Unknown artist. SPb, 2012. With. 98.