The artist is a rabus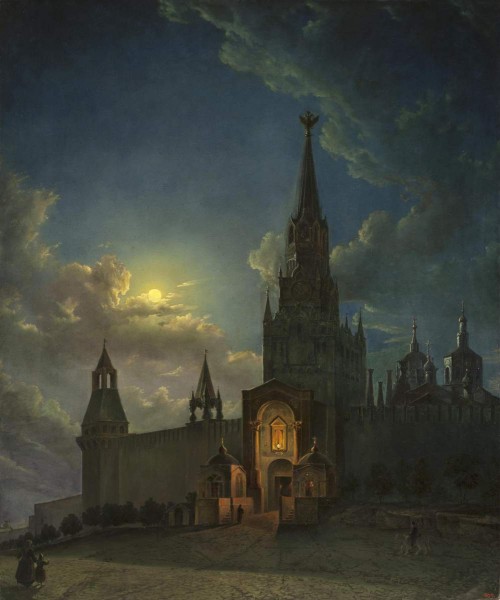 The picture depicts one of the main towers of the Moscow Kremlin with Spassky or Holy Gates. Built in the 15th century and rebuilt in the XVII, this tower was called the miraculous icon of the Savior. For his image, Rabus chose night. The mysterious romantic lunar lighting gives the ancient shrine solemnity and majesty. Two chapels are visible in front of the gate – the right with the image of the Savior, the left – the Mother of God of Hodegetria. A lamp burns above the gate, in the foreground – kneeling figures.
The Russian Museum. From the icon to the present. 2005. With.155.