The artist is Ivanov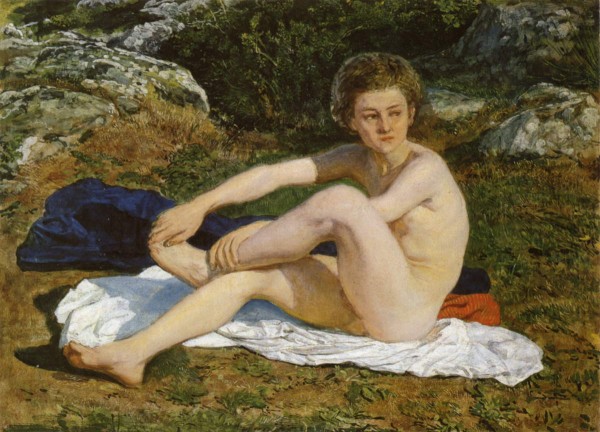 A series of studies of naked boys against the background of the landscape – preparatory studies for the picture "The phenomenon of Christ the people". The endless space of the background, sharply divorced from the first plan, is the embodiment "historical time" – eternal and unchanging nature. By fair remark m. M. Allenova, only a child who does not know the struggle of passions is similar to nature and can enter the landscapes a. AND. Ivanova, without destroying their structures. In combination with the rated tasks, masterly and with a great advance of his time solved by the artist in sketches with naked boys, such a concept of the relationship of the world and man, of course, reflects a romantic worldview.
The Russian Museum. From the icon to the present. 2005. With. 145.