The artist is Makovsky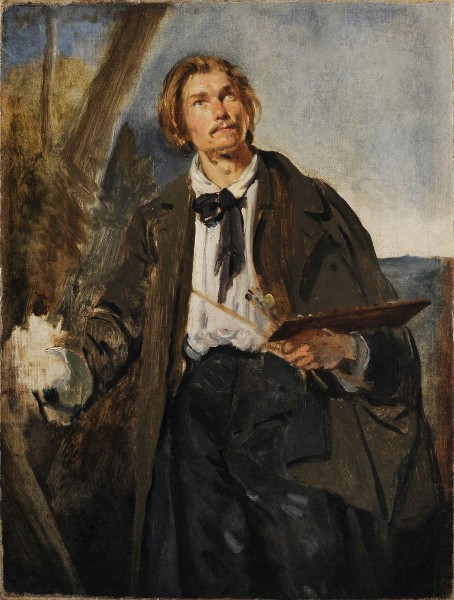 + About the restoration of the work
– Hide the text about restoration
The state of safety before restoration:
The main problem of receipt of the picture in the restoration was the lag of the author's canvas from Dublitsky, this was most noticeable in the right and left lower corners. Dublitsky glue destroyed and the connection between the canvases was violated. Along with this, there was a wave -like deformation around the perimeter. The entire surface of the painting was covered with craquelure and tough ground fractures. The varnish coating turned hard and darkened, had a heterogeneous film, especially in the image of the sky. Visually and in ultraviolet rays, a large number of late records lying in two layers were determined.
Complex of the events:
For effective laying of hard craquelure and fractures, the author's canvas pre -produced, after the preventive strengthening of painting, was fed, dubbing glue was removed from the back. The painting is doubled with the use of the impregnation method with a small layer. To enhance the connection of the soil with the base before duplication, strengthened on the back, and then the canvas was duplicated on a new canvas. The picture is stretched on a renovated author's subframe.
After the completion of technical restoration, work began on the thickening of the yellowed author's lacquer film. In the process of clearing, the old notes that looked dark appeared brightly, and in some places came to the author's painting. As a result of the quenching of a yellowed varnish layer and removal of the records, the picture acquired a thin cold author's color, the initial saturation and purity of the colors of the author's painting appeared. At the final stage of restoration, restoration tinting was made and the picture is covered with a protective layer of varnish.
Keeping a story. Restoration workshop of the Russian Museum – 100 years. SPb, 2022. With. 118.