The artist is Raev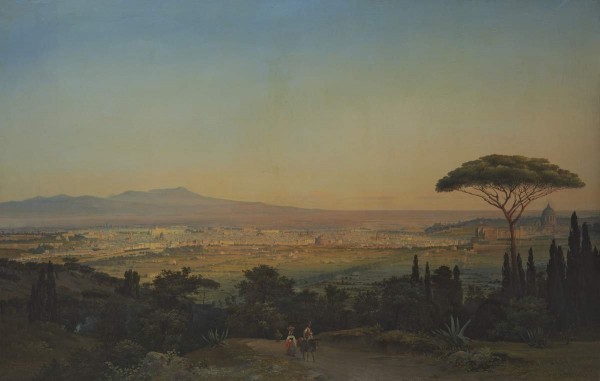 The picture was a peculiar result of a long process of teaching painting for Rava. The opportunity to improve their artistic skills in beautiful Italy, the treasury of arts, allowed the diligent student to turn into a master. Upon returning to his homeland for this picture, the artist received the title of academician of landscape painting.
Work was ordered by Raeva Academy of Arts. Noted in Rome by Professor M. N. Vorobyov. Attracted the attention of Emperor Nicholas I, when in 1846 he visited an exhibition of paintings by Russian artists in Rome.
Monte Mario is one of the hills in Rome, from which a majestic panorama opens "eternal" cities. On the right you can see the Vatican with the dome of St. Peter's Cathedral.