The artist is unknown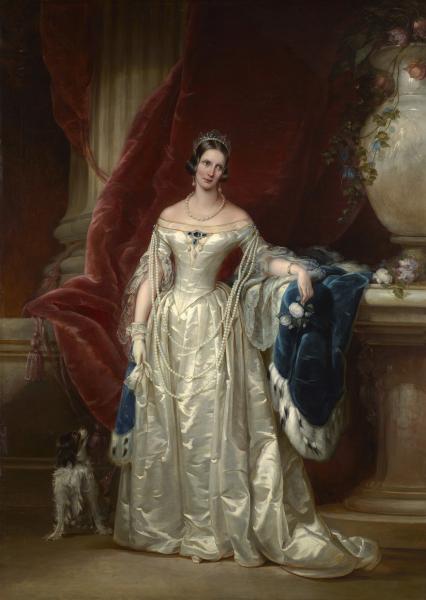 Alexandra Fedorovna (Frederika Louise Charlotte Wilhelmin Prussian, 1798–1860) – the daughter of the Prussian king Frederick Wilhelm III and Queen Louise, in 1817 she married Grand Duke Nikolai Pavlovich, later Emperor Nicholas I I. Mother of Emperor Alexander II.
The 400th anniversary of the Romanov house. SPb, 2013. With. 109.
The most widespread from the numerous images of the empress created by the English artist Christina Robertson received a portrait in a white dress with a rose in her hand (1840–1841, GE). He was engraved, repeated by the artist herself, copied by Russian masters. In 1841, the "Portrait of Alexandra Fedorovna" was demonstrated at an exhibition at the Academy of Arts along with portraits of her daughters, Maria, Olga and Alexandra, also performed by. Robertson in natural growth.