The artist is Aivazovsky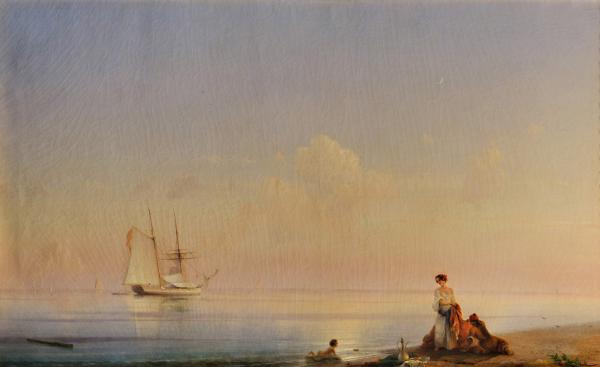 The picture made in "Pink" Judging by the landscape and clothes of people, the manner reproduces the South Italian coast or, in any case, inspired by the memory of it.
She discovers the features of the artist's method, who wrote from memory, often even without preliminary sketches, following not field impressions, but his own memory and fantasy, because Aivazovsky left the south of Italy in the spring of 1841 and no longer returned to his homeland.
The picture was exhibited in 1844 at the exhibition in IAX.