The artist is Aivazovsky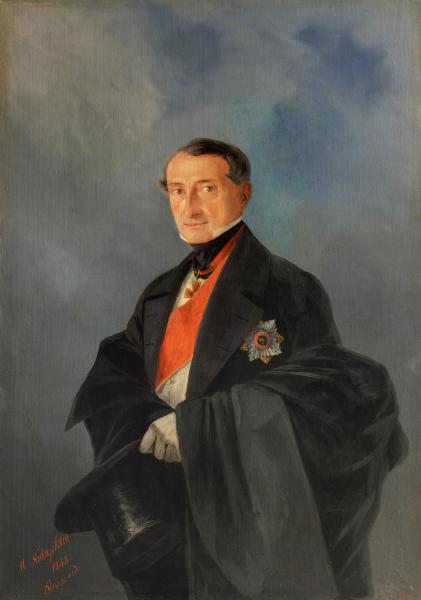 Portrait a. And. Koznacheeva – the first for the Aivazovsky experience of portrait painting.
In the area of ​​the portrait, which the artist was engaged quite intensively, leaving about a dozen self -portraits and several images of other persons, the famous Marinist was always less successful than in the landscape.
Koznacheev Alexander Ivanovich (1788–1880) – Theodosian mayor, since 1830 – the Tauride governor, leader of the nobility of the Tauride province, senator. Aivazovsky called Koznacheev "My benefactor". Koznacheev was the first to notice the talent of young Aivazovsky, in every possible way patronized him in the future, following the successes of his protractor.
Aivazovsky always warmly spoke about treasury and wrote his portraits several times. The portrait belonging to the Russian Museum is an increased variant of the portrait of 1847, located in the Theodosia Picture Gallery named after. To. Aivazovsky.