The artist is Aivazovsky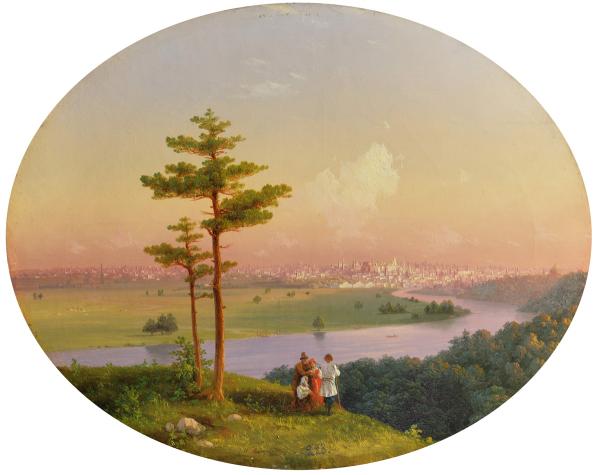 Vorobyovy Gory – the highest place in Moscow, from where the panorama of the city opens. The picture is a sample of a rather rare landscape from the Aivazovsky city landscape. Performed in the early period of creativity, it contains shades close to the works of the so -called naive realism. At the same time, the sunset lighting, the silhouettes lost in the haze of the gold-headed ancient capital of Rus', contrasting with the emphasized the ordinary landscape of the first plan, the stuffage is discovered by the tendency of a late-romantic artistic vision, characteristic of the Aivazovsky 1840s-early 1850s.
The artist created in these years two spectacular romantic images of Moscow, which, apparently, is associated with his personal exhibitions in the ancient capital in 1848 and 1851.