The artist is Chernetsov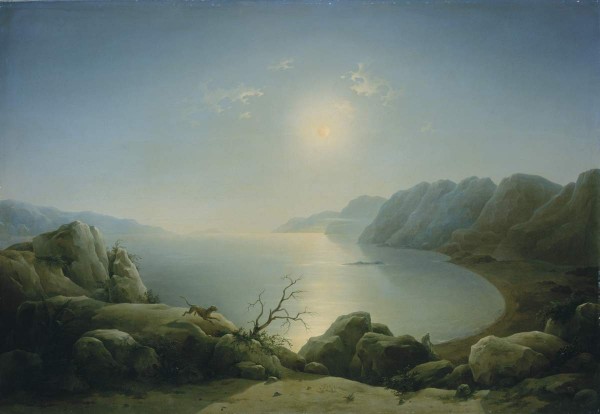 The picture was executed by sketches made during a trip to the Middle East in late 1842 – early 1843. The Dead Sea is a salty lake between Israel and Jordan, a unique natural formation, which causes great interest with its unusualness. The sea is presented as a fantastic place that has not changed since biblical times.
Nikolai Krylov / Aivazovsky and Marinists in Russia. Exhibition catalog in Malaga. 2021, p. 70.