The artist is unknown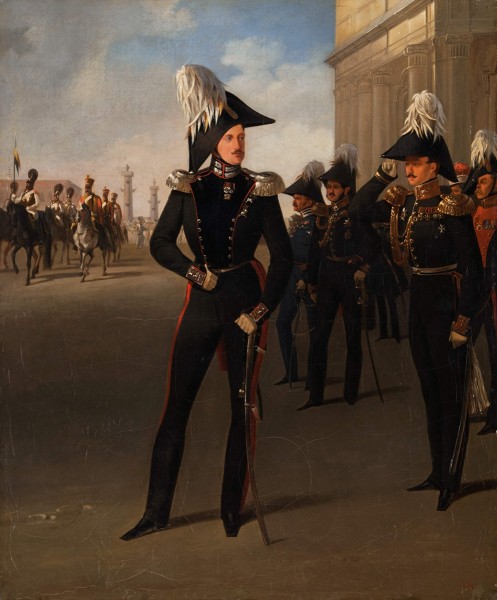 Nicholas I is depicted in the form of the Life Guards of the sapper battalion with the Order of St. Andrew the First -Called and the United Star of the Order of St. Vladimir, a sign of the British Order of the Garter (1827), the medal "" For the Turkish War "and the sign of the Dutch Order of Leo (1816).
Lobanov-Rostovsky Alexey Yakovlevich (1795-1848). Member of the Patriotic War of 1812, a foreign campaign 1813–1814 and the Russo-Turkish war 1828-1829. Adjutant m.With.Vorontsova (1818) and p.M.Volkonsky (1819), outbuilding of the Yadyutant (since 1821), in the retinue of Nicholas I (C 1828). Repeatedly went abroad with special assignments of Nicholas I.