The artist is Aivazovsky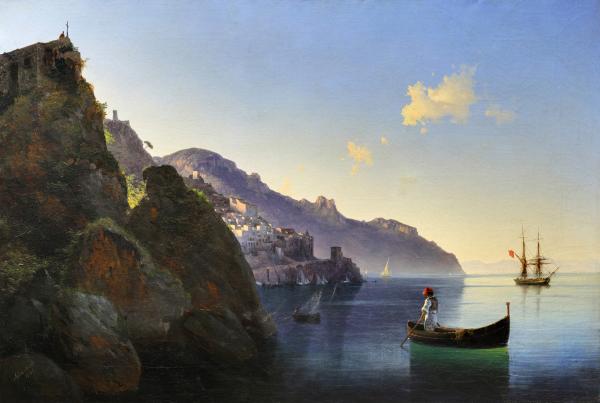 In the summer of 1840, Aivazovsky was sent to improve to Italy. In the fall of the same year, he arrived in Naples, from where he made trips to the vicinity of the city and to the islands. Obviously, in addition to finding spectacular panoramas on the coast of the Neapolitan and Salerno bays, the artist sought to see the places captured by the brush of Sylvester Shchedrin, a painter, whom Aivazovsky revered.
Amalfi – a town in Italy on the shores of the Gulf of Saler, south of Sorrento.