The artist is Shishkin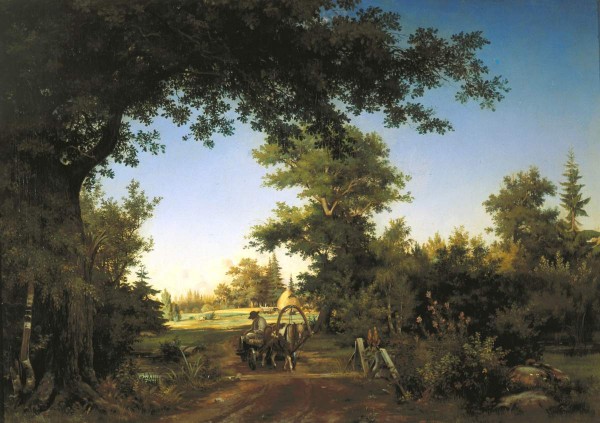 Shishkin's first successes in painting were associated with the picture "View in the vicinity of St. Petersburg", written by him in the initial period of study at the Imperial Academy of Arts. This work was created, according to the author himself, is very difficult, "as far as possible" and thanks to the "prayer of Mamenka". In the landscape, spatial plans were still indicated in training and details were too carefully spelled out, but in general, a natural artistic image of rural nature was born on the canvas. The Council of the Academy appreciated the talent of the painter, awarding Shishkin Small Silver Medal.
Sergey Krivondenchenkov. Collection of Shishkin painting in the Russian Museum // Ivan Ivanovich Shishkin. 1832–1898. Pictures, drawings and watercolors, engravings from the funds of the Russian Museum. SPb, 2020. With. five.